The top black leggings take you from work to workout and everywhere in between
While you might have a LBD you swear by for last-minute fancy occasions, what about some LBL — little black leggings — for your date nights with Netflix? In recent years, leggings have become an essential wardrobe staple, as trends in athleisure have supercharged the market.
Ideal for trans-Atlantic overnight flights, blowing off steam in your favorite boxing class, or pairing with a smart blazer and heels for a networking event, simple, sleek and well-fitting leggings are multipurpose.
The hurdle, of course, is figuring out how to find the right style for your shape and ensuring your leggings are appropriate for the occasion. Thanks to the popularity of this aesthetic, plenty of companies have created a wide range of cuts, embellishments and purposes.
Here, some of our favorite black leggings for, well, everything:
Great for year-round: Tani USA Silkcut Leggings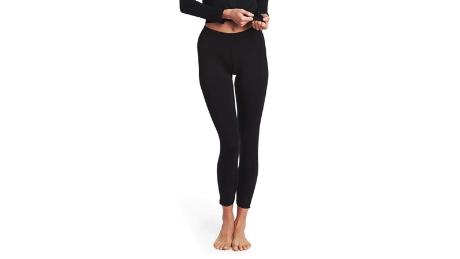 Though you might be more keen to wear heavy-duty leggings in the winter to keep warm, you'll need lightweight options for when the sun finally decides to show its face. These ridiculously soft leggings are thin and airy, making them a solid bet for a long tunic. You'll want to make sure you wear a top that covers your bottom with these, since the material can become opaque for some body shapes and sizes.