Inside Man of Metropolis
By 
 | 
These days it takes a brave and rare soul to launch a new men's title, but Seth Travis and his team at Man of Metropolis have created a new contender in the market. Meet the man behind the Metropolis.
What's your background?
I grew up loving art and photography, but when it came time to go to college, I pursued a degree in broadcast journalism and PR. Literally all of my papers in college were about music, fashion, and advertising. I went right back to school and got my Master of Communications and Media Studies in hopes I would land a role at a massive record label or fashion brand. I made my way through corporate America first at GE, then Ralph Lauren, and ended up as a creative director at a start-up in Miami for the past five years. While working full-time I was really hungry to be more creative, so I started to freelance as a creative director and brand strategist. This allowed me to tap into my fashion and media background through photography and special projects. I think a lot of people who have met me through Man of Metropolis kind of scratch their heads a bit and wonder where the heck I came from and I really enjoy that response; if you look around these days the formula for many careers has been thrown out the window, especially in fashion. If working in a start-up environment has taught me anything, it's that there isn't just one way of doing things.
How is Man of Metropolis different from other men's titles out there?
What makes us unique is that we came out of nowhere, fast. We have gotten the attention of some incredible talent who have connected with the idea of Man of Metropolis. This includes the creatives that help produce every issue. The agencies, brands, and personalities all make up the DNA of every issue. I grew up loving magazines and now I am surrounded by emerging and well-respected talent. Man of Metropolis is our take on what a men's lifestyle publication should look like, feel like, and sound like. The greatest part of this journey has been the rapid evolution from issue to issue. Every issue we get better, we strive for excellence on every single page. We have to be relentless on getting it right. It is not easy to be a magazine in 2017. Sometimes that means cutting a story, rewriting a feature, or pushing the release out. Our pursuit for quality not just in product but in process is really important to us. We are really proud of the company we keep. We have creatives that come from brands like Tommy Hilfiger, Equinox, YouTube, Ralph Lauren, and several other publications. Every day, I'm grateful that people take my calls and take on a project with the magazine. It takes 100 or more people to make a Man of Metropolis issue.
What's inside your Spring issue?
This is our first Spring fashion issue and we are really proud of it. Just pulling it off was a feat! Trying to produce an issue between Thanksgiving and New Year…that was a lesson in itself. The issue features NBC's Shades of Blue star Gino Anthony Pesi and Soul Artist Management model Filip Wolfe. The issue also features interviews with Joseph Abboud, Zachary Prell, Todd Snyder, and Brett Johnson, along with fashion stories by photographers Matt Albiani and Nina Duncan; more fashion editorials by Joshua Pestka, Rick Day, Frederic Pinet, Sinem Yazici, Michael Becker Shane LaVancher, Taylor Miller, Zeke Ruelas, and Gary Copeland.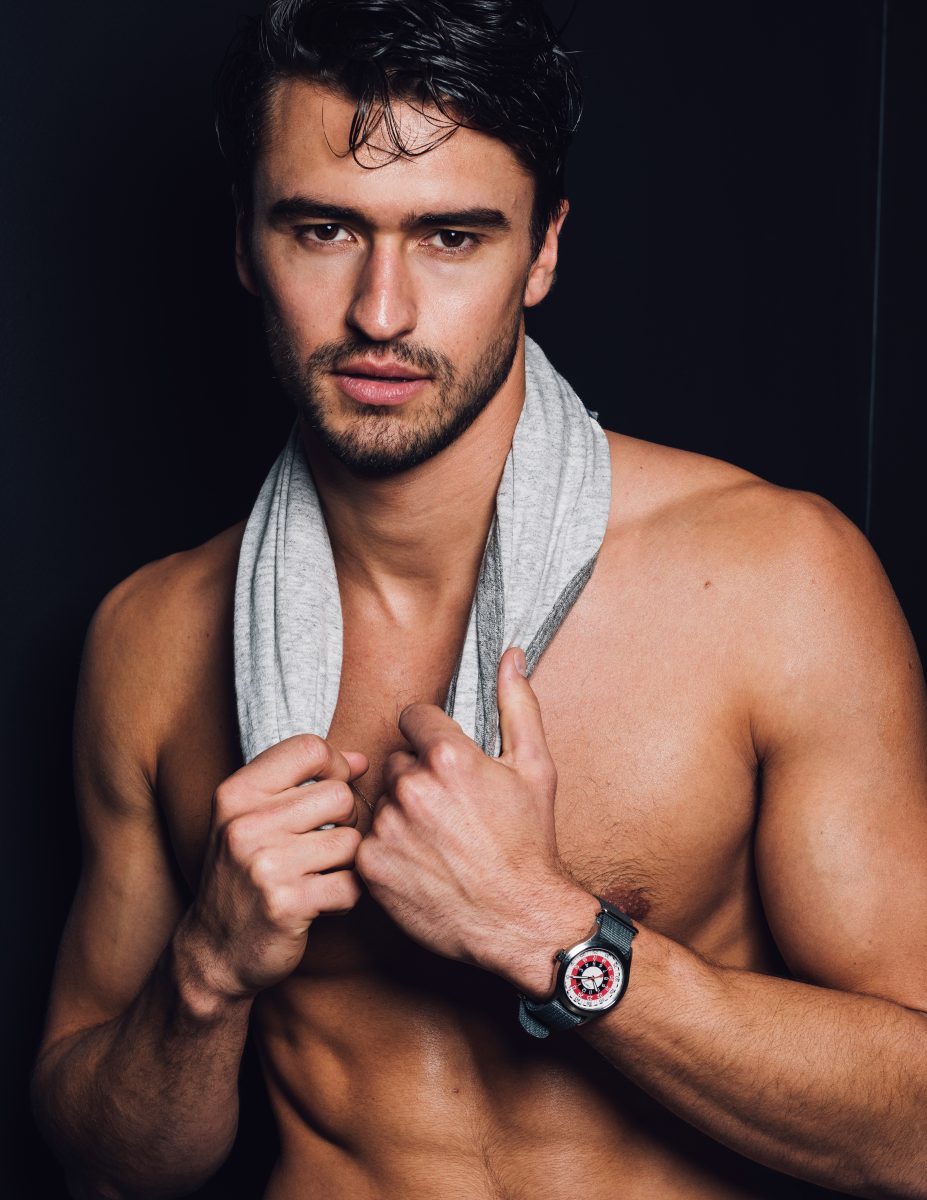 Who are some of the male models featured in the issue?
Filip Wolfe, Arthur Kulkov, Dominique Hollington, Dan O' Brien, Jae Yoo, Franky Cammarata, Mark Conte, Carson Aldridge, and many, many more.
What's the demographic of your reader?
Our reader ranges in age from 18 to 45 and over. We try to create content that connects to the millennial, the affluent jet-setter type, and the married guy with kids, as well as women.
Who is advertising in the book?
We really look at everything we do as partnerships. We have partnered with some incredible brands for great issue launch activations including Neiman Marcus, Bloomingdale's, SoulCycle, W Hotels, and iPic Theaters. We also have had other great brands advertise with us like Equinox, Lab Series, Oceana, Palace Resorts, and Tani Underwear.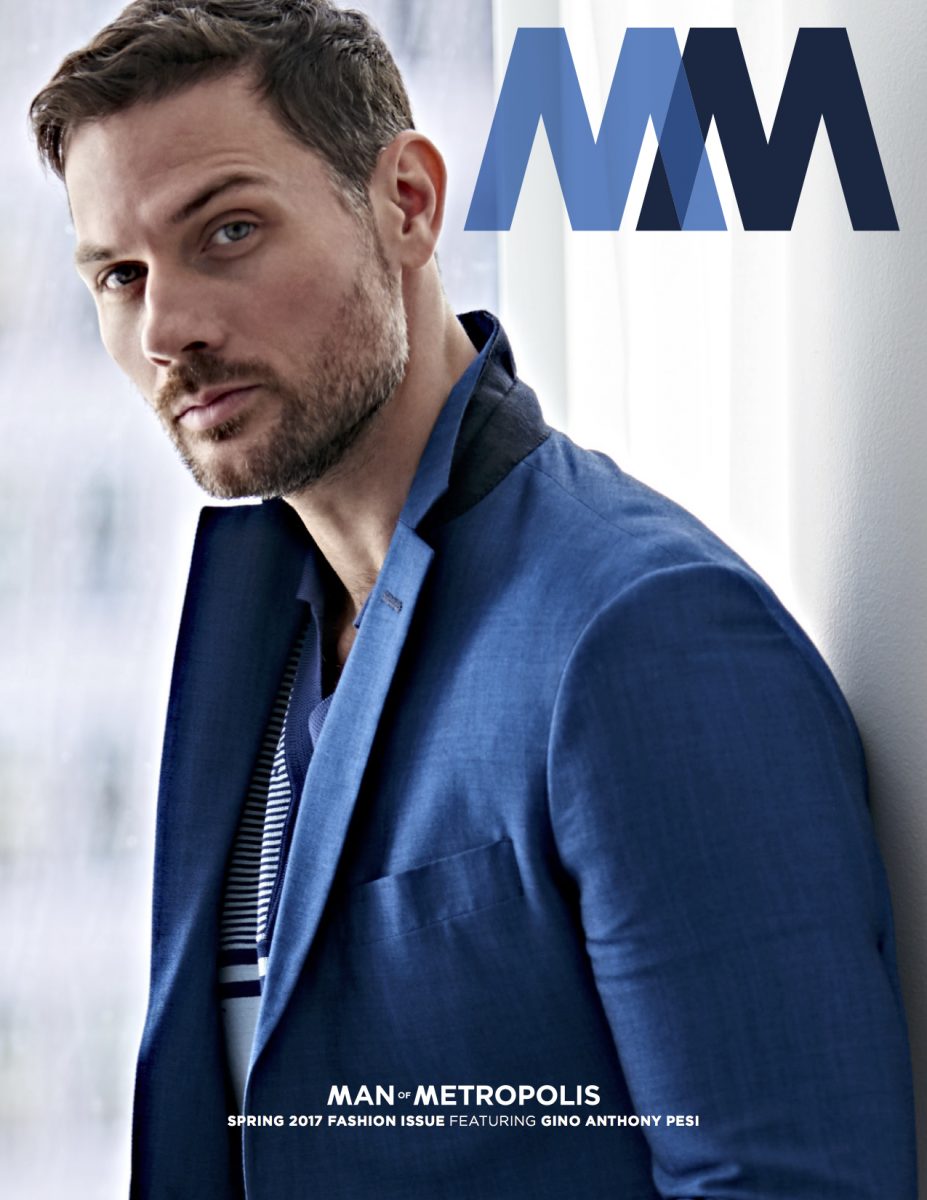 Where are your editorial offices?
We started off working out of Miami, but we produce 90 percent of the magazine in New York and Los Angeles. Man of Metropolis is really about the urban man and all of his pursuits, so we need to be everywhere to stay interesting and fresh but you will find me in New York a lot. That is where Man of Metropolis HQ belongs.
What's your next issue going to look like?
Our next issue is The Adventure Issue and we are so proud of it. It's almost done and readers can expect it out by the end of May just in time for summer. I really wanted this issue to be about the outdoors. The fashion is really masculine and rustic. We also have some great feature stories, so it isn't just a picture book. There's a ton of content in this issue.
How many times a year do you publish?
Our plan is to do four issues this year, but I have a few special projects in the works, which can be really different from what people are used to seeing magazines do. I really think the way we grow and hold attention is by doing something unique and special as often as possible. So stay tuned.
Read full article here