The 15 Best White Undershirts for Men to Wear Anywhere and Everywhere This Spring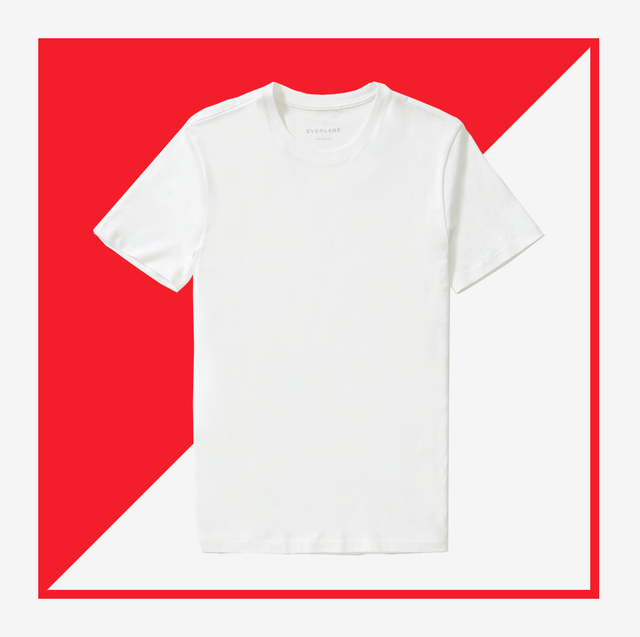 The simple white t-shirt isn't just another wardrobe staple, it's the most powerful clothing item a guy can own. Whether you wear a fitted, body-skimming white tee with blue jeans for a badass look like Marlon Brando and James Dean, or pair a tee with your sharp suiting for a relaxed, effortlessly cool vibe like David Beckham and Sebastian Stan, there are endless outfit opportunities to look damn good for all occasions. And unlike most timeless style pieces—like leather jackets and tailored blazers—a plain white tee can cost less than $10.
Not all white tees are created equal and every guy has their own preferences when it comes to finding their perfect white t-shirt. Do you go for a cheaper, classic cotton option with a heavyweight feel? Are you looking for something more sophisticated that's durable and soft like long-staple cotton? Or are you debating a compression tee with added stretch to show off your jacked bod? And we haven't even discussed length yet! It's a lot to think about for what may seem like a simple wardrobe essential.
No guy wants to waste their hard-earned bucks and time trying out countless options to find the Goldilocks of white tees, so we put in the work for you. The team at Men's Health—real guys with real bodies and real passion for great, high-quality tees—put together a list of the best options we swear by. For all seasons, check out the 15 best white T-shirts for every man's budget and style.
Tani SilkCut Crew T-Shirt
Micro modal fabric can make a basic undershirt feels like a total luxury. It's incredibly soft and typically used in the best men's underwear for next-level comfort, but it's also shrink-resistant with great stretch. It feels like silk, but much more durable.