Check out this great visual guide for men.  Learn the latest in body grooming, to finding the right jacket and the perfect tie.  
Click HERE to see the original article.
Primer Magazine is not your typical men's magazine. We dig deep into issues guys in their 20′s face like career success and personal wellness. We strive for content that is not featured anywhere else. As men we are no longer interested in articles like "The 10 Best Spring Break Hot Spots" but are not ready for "Breakdown: 10 Spots to Escape Your Mid-Life Crisis." At Primer, we search for new ways of bettering ourselves, as well as returning to the ideas of manhood that may have skipped our generation.
As a departure from the status quo of typical men's journalism, we are shredding the portrait Maxim and GQ paint of us. We're over week-long binge drinking and the post-pubescent hunt for random hookups. We want to stay in shape and dress well but don't relate to the idea of wanting or needing a $2,500 suit.
It would be nice if we all had successful older brothers who were happily married, the life of every party, and made VP by 35. They could offer incalculable career advice, financial and investing tips, and key points to keeping your knockout girlfriend. While we all can't be that lucky, Primer may be the next best thing. 
With writers contributing from all walks of life, we can learn from their experiences as if they were our own and apply them moving forward.
As a young man leaving college, one must be ready to take on the world. Armed with an education, a sense of self, and toting a diploma, the world quickly reminds you – there's more to living as an adult than is covered in 'Comparative Politics' and 'A History of the Renaissance.'
Young men rejoice, you no longer need to stumble into the gate of adulthood.
Subscribe to our weekly updates and stay informed on your road to success.
We look forward to hearing from you, send us a note.
All my best,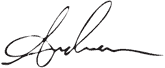 Andrew
Editor & Founder
WHO AM I?
I started Primer because I'm going through the exact same period of life you're going through now. When I began, I was recently out of college, trying to get my feet on the ground, but felt like there wasn't anyone talking specifically to me. I was left with tons of scattered media that I had to piece together in what I believe is a very common place in life: that important time after graduation where you'll be making some of the most significant decisions of your life. Just deciding where you'll live at this point can greatly alter the course of your life, let alone who you end up marrying, what job or career you have, and what kind of lifestyle you'll live. And surprisingly, I couldn't find help anywhere. I was going through my own quarter-life crisis that is all too common among folks that are 23-30.
I graduated college, moved to the west coast and worked for a Hollywood advertising agency for over six years before taking on Primer full-time. It's been a wild ride and I couldn't have done it without the fantastic support I've gotten from all of you.
10 THINGS TO KNOW ABOUT PRIMER
We believe Primer should be free – no hidden costs or paid subscriptions for "the real" content.
Photos and illustrations are done right here at Primer (unless noted) – we believe great ideas should look great too.
Primer is not a huge media property with a corporation of people behind it. It's simply Andrew, and a few folks who want to share their own experiences in the hopes of helping like-minded guys.
Primer isn't just for reading on your computer: Its responsive design allows 100% interactivity on mobile phones and tablets as well. So whether you're in a cubicle or on the bus, we're right there with you.
We're 100% transparent. Any post sponsored by a company is clearly labeled. There's no hidden "pay-to-play," if we're featuring something a company is paying us for, we label it a sponsored post. Read more about sponsored posts here.
We try to make Primer the best resource for guys on the web, but there are some very good sites that regularly offer up really useful stuff too. Follow them on our hand-curatedDispatch page.
The Field Manual is a quick guide to life. It's where we publish shorter pieces, illustrated how-to's, videos, as well as a place for us to link to great things we've found around the web. You can find it in the top bar, and mid-way down the front page.
We sometimes feature products that were sent to us by the company or their PR firm. This doesn't guarantee a good review, or a review at all. If we don't believe in a product, we don't feature it. We tend to focus our reviews on things we believe in versus ones we're critical of, since sharing what has worked for us is much more useful than all the things that haven't.
Our style articles come from a more classic sense than runway fashion. If it's not your thing, that's okay too.
Occasionally we come across a product that not only works as advertised but goes beyond. We like to label these "Primer Approved." That designation can't be bought, only earned.
CONNECT WITH PRIMER